span style="font-size: medium;">

Panel Session B, April 22, 2021, 10:00 a.m. to 12:30 p.m.
ET
Risky Business: A Changing Paradigm of Managing Risks in a Changing World
Presentation 2:

Mainstreaming Climate Risk Management – Perspectives for Geoscientists
ABOUT THE SPEAKER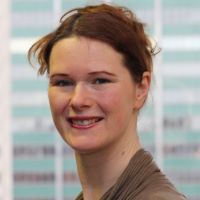 Joanna Eyquem, P.Geo. CWEM, CEnv - Director, Climate Programs – Intact Centre for Climate Adaptation

Joanna Eyqeum is Director of Climate Programs for Quebec for the Intact Centre On Climate Adaptation. Joanna has 20 years of professional experience in environmental consultancy in Canada and the UK, combining technical expertise in climate adaptation, natural hazard management, hydrogeomorphology and freshwater habitat rehabilitation. Joanna holds an MSc in Environmental Technology (Water Option) from Imperial College London and a BSc in Geography (Earth Sciences) from the University of Exeter, UK. Joanna is a Professional Geoscientist (P.Geo.), Chartered Water and Environmental Manager (CWEM) and Chartered Environmentalist (CEnv.) She has been based in Montreal since 2009 and represents the Intact Centre on the InterSectoriel Flood Network of Quebec (RIISQ).


Click on the PGO 2021 Virtual Symposium Program.