Why you should attend this virtual symposium?

This online learning event has been designed by professional geoscientists for professional geoscientists. It will present must-have emerging information and highlight key tools relevant across all geoscience subdisciplines and specializations. This symposium covers a broad array of themes that will also be of interest to the broader professional and geotechnical community including regulators, government staff, professional and technical societies, insurers, legal practitioners, proponents of geoscience-related projects, geoscience students and the general public.

For professional geoscientists in Ontario and across Canada, this is an excellent and cost-effective way of accumulating continuing professional development (CPD) hours for 2021.

CONFERENCE PLANNING COMMITTEE

PGO gratefully acknowledges the work of the Conference Planning Committee in putting together this online learning event.

Mark Priddle, Chair


Kristin Hanson
Robert Hearst
Mary-Anne Hildebrandt


Paul Hubley

Imran Khan
Roger Phillips
Kristina Small
Andrea Waldie

Craig Waldie
James Whyte
Tony Andrews
Marilen Miguel
---
PARTNER SPONSOR

ASSOCIATE SPONSORS


CONTRIBUTOR SPONSOR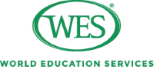 ---

SYMPOSIUM PROGRAM

Panel Session A: April 20, 2021 from 10:00 a.m. to 12:30 p.m. ET

Avoiding Disaster – The Case for Building a Stronger Future by Including Diversity in Decision Making
Four accomplished leaders will outline real life disasters and how they could have been mitigated through inclusion of greater diversity in key decisions and provide real-world examples of the crisis our profession is facing due to a lack of diversity and inclusion. In addition, the panel will present statistics to illustrate how the COVID-19 pandemic is impacting women disproportionately. Tools and information will be introduced on how attendees can create a more diverse and inclusive business and professional practice.
See Panel Session A page for presentations and speakers.


---
Panel Session B: April 22, 2021 from 10:00 a.m. to 12:30 p.m. ET

Risky Business: A Changing Paradigm of Managing Risks in a Changing World
Geoscientists from entry-level to highly experienced all have to navigate through an evolving landscape of risks. Just as the geologic record is characterized by slow methodical change punctuated by sudden events that dramatically alter the landscape, trends and events in risk management can change the risk paradigm for practicing geoscientists.
See Panel Session B page for presentations and speakers.


---
Panel Session C: April 27, 2021 from 10:00 a.m. to 12:30 p.m. ET
Resource Management: Infinite Wants and Minimal Wastes

No matter how abundant resources are, human wants always find a way to make them scarce. Successful resource management needs both a strong scientific basis and a practical approach. This session looks at aspects of managing some very different resources - minerals, groundwater, and soils - and also the scarce resource of "somewhere to put those soils". The presentations discuss how policies affect projects, how to back regulation up with sound science, how to provide metals society needs in a sustainable way, and the geology and economics of a typical "technology commodity".

See Panel Session C page for presentations and speakers.


---
Panel Session D: April 29, 2021 from 10:00 a.m. to 12:30 p.m. ET
Innovation in Geoscience: Implications of Emerging Technologies and Their Applications

The world is changing for everyone, including geoscientists. Our sources of energy, advancements in monitoring, the use of machine learning and the handling of "big geoscience data" will be explored by our four speakers. The green economy requires new resources for renewable energy while monitoring and operations on geoscience-related projects are taking new paths with advanced learning approaches through machines and other means. Advancements in geoscience are generating large volumes of data that need new methods of handling and evaluation to be of use to society. Join this session to gain an understanding of some new technologies/approaches and most importantly, their applications in geoscience.

See Panel Session D page for presentations and speakers.




OUR PARTNERS