Session D, July 21, 2020, 9:00 a.m. to 11:30 a.m. ET

Staying Fully Stocked: Trends in Professional Practice
So You Have a Mineral Deposit, Now What?

ABOUT THE SPEAKER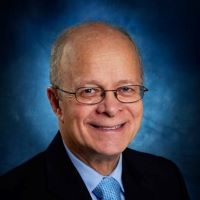 Larry Smith, P.Eng., LDS Consulting

Lawrence Devon Smith is Principal Consultant at LDSA. He is a mining engineer with over 40 years experience in economic evaluations and project engineering for mining, metallurgical, and industrial projects. He holds a B.A.Sc. from the University of Toronto and an M.Eng. Mining from McGill University.

Larry has worked as Director Project Evaluations at Barrick Gold and has held similar positions with BHP-Billiton Base Metals, Rio Algom, SNC-Lavalin, Kilborn, Inco, and Vale.

His evaluation experience includes economic evaluations, targeting and ranking studies, scoping studies, optimization studies, pre-feasibility and feasibility studies, risk assessment, and due diligence work for banks and mining companies. Larry has published a number of papers on mineral project evaluation, discount rates, and risk assessment, and is considered an expert in these fields.

Larry teaches mineral economics, mineral project evaluation, and "Introduction to Mining". He is an adjunct professor at the University of Toronto and the Schulich School of Business at York University, as well as teaching in-house courses and seminars.

He is on the executive of the CIM Mineral Economics Society (MES) and is a past chair of CIM Toronto Branch. He is the recipient of the CIM Robert Elver award for Mineral Economics, a Fellow of CIM, and a CIM Distinguished Lecturer.



Click on the PGO Virtual Symposium Program.