2020 VIRTUAL SYMPOSIUM
Why you should attend this virtual symposium?

This online learning event has been designed by professional geoscientists for professional geoscientists. It will present must-have emerging information and highlight key tools relevant across all geoscience subdisciplines and specializations. This symposium covers a broad array of themes that will also be of interest to the broader professional and geotechnical community including regulators, government staff, professional and technical societies, insurers, legal practitioners, proponents of geoscience-related projects and the general public.

For professional geoscientists in Ontario and across Canada, this is an excellent and cost-effective way of accumulating continuing professional development (CPD) hours for 2020.

CONFERENCE PLANNING COMMITTEE

PGO gratefully acknowledges the work of the Conference Planning Committee in putting together this online learning event.

Paul Hubley, Chair




Robert Hearst




Mary-Anne Hildebrandt




Nicole Januszczak




Imran Khan




Roger Phillips

Mark Priddle




Andrea Waldie




Craig Waldie




James Whyte




Tony Andrews




Marilen Miguel
PGO also acknowledges the contributions of Ron Ormson, David Good, John McBride and Kristina Small to the work of the committee.
---
PARTNER SPONSOR

ASSOCIATE SPONSORS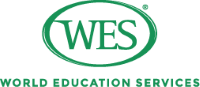 SYMPOSIUM PROGRAM
Session A: June 30, 2020, 9:00 a.m. to 11:30 a.m. ET

Emerging Trends and Impacts in an Evolving Regulatory Landscape
Change has always been our constant companion but there are times when it is more dynamic than others and this seems to be the reality at the moment. Session A will examine events that have occurred and information gathered from the recent past and emerging trends now visible on the horizon, and the impacts they are likely to have on the regulatory regime and professional practice in the near future.
See Panel A page for presentations and speakers.

"The speakers provided a good variety of perspectives and a diversity of topics. The webcast was clear and easy to hear - visual aids were good - log in was easy. The topics were very relevant - especially topics relating to Indigenous matters and Sustainability reporting. These are of key importance to my current organization. Well done! I am pleased to have this series of webcast learning opportunities as it can be challenging at times to find interesting geoscience content for CPD. I like the 2.5 hour format as it does not require an entire day or even 1/2 day. I look forward to the upcoming sessions and plan to attend all!" - Session A participant's feedback

---
Session B: July 7, 2020 from 9:00 a.m. to 11:30 a.m. ET

Geo-ethics and Sustainability
The ethical and societal expectations of professionals including geoscientists have changed. Geoscientists and other professionals are increasingly expected to be professionally competent in ethical decision-making and sustainability issues, and further, misunderstanding and/or avoidance of these expectations may result in additional professional risks and possibly economic consequences. This session aims to bridge the gap between broad policy statements on geo-ethics and sustainability to practical application by using real-world case studies in environmental, mining and water resources situations.
See Panel B page for presentations and speakers.


---
Session C: July 14, 2020 from 9:00 a.m. to 11:30 a.m. ET

Building a Collaborative Work Environment
Sponsored by Hub International
One of the hallmarks of professionalism is effective collaboration. Professional geoscientists are bound by their ethics to conduct themselves with integrity, competence and commitment to public safety. Their duty to others when acting as a professional is manifested through, among other things, their ability to be an effective team player. This means being an active player in fostering an inclusive workplace that recognizes the diversity of talents and ideas of people in an organization. This session will illustrate how effective collaboration contributes to an organization's productivity and success. This session will also provide a cautionary tale of what happens when not being a team player can potentially be deemed as a professional misconduct, thus can be subject to an investigation, which if found guilty can be subject to discipline.
See Panel C page for presentations and speakers.


---
Session D: July 21, 2020 from 9:00 a.m. to 11:30 a.m. ET

Staying Fully Stocked: Trends in Professional Practice
This session brings together five professionals to talk about the knowledge and mindsets that can help working geoscientists stay up-to-date and be more effective in their day-to-day jobs. It will be of benefit to those in mineral exploration whose thinking is shaped by the economics of the deposits they're looking for and the needs of resource estimation and those who would benefit from an up-to-date picture of soil, groundwater, and site remediation regulations .

No matter what line of geoscience you pursue, this session offers an understanding of how the 4th Industrial Revolution - AI, blockchain, and big data - will transform the work you do.
See Panel D page for presentations and speakers.




OUR PARTNERS