Session D, July 21, 2020, 9:00 a.m. to 11:30 a.m. ET

Staying Fully Stocked: Trends in Professional Practice
Best Practice Guidelines for Mineral Deposit Discovery and Definition
ABOUT THE SPEAKER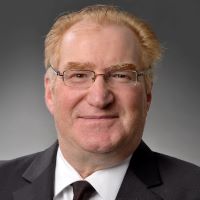 Reno Pressacco, Principal Geologist, SLR Consulting

Reno Pressacco is a Principal Geologist with RPA (now part of SLR Consulting). He holds a Masters Degree in Mineral Exploration from McGill University and has over 30 years of experience in mineral exploration, development, mining operations, consulting, and corporate roles with major, mid-tier and junior mining companies. Beginning his career as an exploration geologist, he developed a keen interest in mineral deposits, mineral economics and Mineral Resource estimation. This resulted in his playing an important role in demonstrating the economic potential of the Matachewan gold deposit located in northeastern Ontario in the mid-1990's.

His responsibilities at RPA include preparation of Mineral Resource estimates; conducting audits and reviews of Mineral Resources and Mineral Reserves; conducting technical due diligence reviews of exploration, development, and operating properties; preparation of Technical Reports compliant with National Instrument 43-101; and participation in the assessment and valuation of mines and mineral properties.

Reno is a member of the CIM Mineral Resource and Mineral Reserve Best Practices Committee as well as a member of the PDAC Technical Session Organizing Committee. He is the recipient of the CIM 2020 Robert Elver award for contributions to Mineral Economics.


Click on the PGO Virtual Symposium Program.