Session D, July 21, 2020, 9:00 a.m. to 11:30 a.m. ET
Staying Fully Stocked: Trends in Professional Practice
MECP's New On-Site and Excess Soil Management Regulation
ABOUT THE SPEAKERS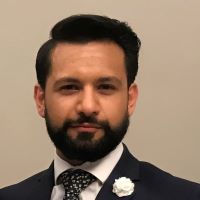 Karan Jandoo, Policy Advisor, Ministry of the Environment, Conservation (MECP)

Karan Jandoo is a Policy Advisor with the Ministry of the Environment, Conservation and Parks (MECP).

During his time at MECP, Karan has worked on multiple pieces of legislation, regulation, and policy, including the Greenhouse Nutrient Feedwater Regulation, the new On-Site and Excess Soil Management Regulation, and the Invasive Species Act.

Karan also has experience in policy areas such as aggregates, nutrient management, stormwater management, financial assurance and has experience in stakeholder management and executive policy coordination.

Karan is currently developing new implementation material for the delivery of Ontario's new excess soil regulation.


Bridgid Burke, Senior Contaminant Hydrogeologist, Technical Assessment and Standards Development Branch, MECP

Brigid Burke, P.Geo., is a hydrogeologist with the Ecological Standards Section of the Ontario Ministry of Environment, Conservation and Parks and has been involved in the development of the excess soil standards since 2016. Prior to that she was a Hydrogeologist in Operations Division of MECP and was responsible for file reviews of contaminated sites, landfills, and permits to take water. Before joining the ministry Brigid worked in environmental consulting for 10 years in British Columbia, Alberta and Ontario. She has an M.Sc. in Hydrogeology from the University of Waterloo.

Click on the PGO Virtual Symposium Program.