Panel Session D, April 29, 2021, 10:00 a.m. to 12:30 p.m.
ET
Innovation in Geoscience: Implications of Emerging Technologies and Their Applications
Presentation 3:

Water Management and Big Data – Are We There Yet?
ABOUT THE SPEAKER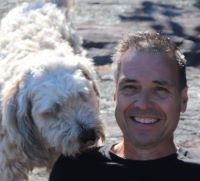 Steve Holysh, Senior Hydrogeologist, Co-Program Manager, Oak Ridges Moraine Groundwater Program

Steve helps to lead the Oak Ridges Moraine Groundwater program, a now widely recognized leading-edge program in groundwater management focused on the Oak Ridges Moraine and surrounding areas in South-Central Ontario. In providing hydrogeological data, insight and knowledge to partnered government agencies and consulting firms, the program has steadily grown to be seen as a "Centre of Excellence". Steve has led the program since 2001.
Prior to taking on this role, Steve worked in consulting with Gartner Lee Limited and worked at the Regional Municipality of Halton where he developed the Region's Aquifer Management Plan.

Steve has also served:
• as the former president of the Canadian Chapter of the International Association of Hydrogeologists;
• on the Technical Experts Committee to establish the direction for the Ontario's source water protection program;
• on the Council of Canadian Academies' panel to prepare the 2009 report "The Sustainable Management of Groundwater in Canada" for the Federal Government.


Click on the PGO 2021 Virtual Symposium Program.