Panel Session C, April 27, 2021, 10:00 a.m. to 12:30 p.m.
ET
Resource Management: Infinite Wants and Minimal Wastes
Presentation 3: Metals for a low-carbon future: from responsible mining to sustainable production and consumption of minerals

ABOUT THE SPEAKER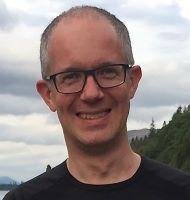 Nic Bilham – University of Exeter Business School, Camborne School of Mines, Geology for Global Development

Nic is a researcher and consultant, working on responsible sourcing of metals and minerals, the relationship between mining and the circular economy, and the challenges of assuring environmental and social impact standards across complex production-consumption networks. Until 2018, he worked at the Geological Society of London for over 20 years, most recently as Director of Policy and Communications. Nic is chair of trustees of Geology for Global Development (GfGD), and an Executive Council member of the International Association for Promoting Geoethics (IAPG). He holds degrees in History and Philosophy of Science (BA, University of Cambridge) and Science and Technology Policy (MSc, University of Sussex).


Click on the PGO 2021 Virtual Symposium Program.