Panel Session A, April 20, 2021, 10:00 a.m. to 12:30 p.m.
ET
Avoiding Disaster – The Case for Building a Stronger Future by Including Diversity in Decision Making
Presentation 2: Purpose Over Profit? How Long-term Value is Supported by Diversity and Inclusion
ABOUT THE SPEAKER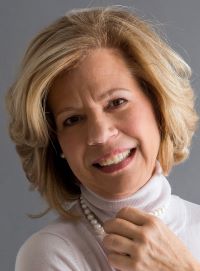 Siri Genik, Principal and Founder of BRIDGE ©, Former Vice Chair of Board of Directors, Women in Mining Canada

Siri has spent over 25 years working on major capital projects around the world. She has worked in the Natural Resource and Infrastructure industries. During the course of her career, Siri has developed particular expertise in ESG, Stakeholder Engagement and Governance, with a strong focus on Project Management and Supply Chain. Siri has worked with the Board Room, Leadership as well as Project Delivery teams.
Siri currently runs BRIDGE ©, a boutique consultancy providing non-quantitative strategy services, advising her clients on ESG and Risk Management interfacing with Commercial and Supply Chain issues. Prior to running her own business Siri worked with BHP Canada as Head of Project Services.

Siri has a passion for the Mining Industry and its place in the Circular Economy. She is currently working on developing a sustainable business model for the "green-financing" of small cap energy and natural resources companies. She is also a strong believer in the "socio-economic ecosystem" role of mining, where the interface of related industries such as forestry, agriculture, infrastructure, academia, finance, R & D as well as supply-chain planning delivers strong sustainable bottom line results to shareholders and stakeholders alike.

Siri is a director of the PDAC, Vice-Chair of the board of Women-in-Mining Canada as well as a director of a junior mining company.

Siri is a lawyer, as well as a qualified mediator. She is perfectly fluent in English, French and Spanish. Siri recently received the 2019 "Distinguished Lecturer Award for CSR" from the Canadian Institute of Mining. She lectures in a number of universities both in Canada and Australia, and has been a panelist and a speaker in numerous conferences around the globe.

Siri is a Canadian and her family is originally from Winnipeg, Manitoba. She was born in Bogotá, Colombia, and grew up in South America, Africa, France, Spain and the UK. In the course of her career she has worked in Egypt, Russia, Malaysia, New Caledonia, Chile, Peru, Mexico, Panama, Argentina, Australia, Mongolia as well as Canada, Alaska and the Arctic.


Click on the PGO 2021 Virtual Symposium Program.