Panel Session A, April 20, 2021, 10:00 a.m. to 12:30 p.m.
ET
Avoiding Disaster – The Case for Building a Stronger Future by Including Diversity in Decision Making
Presentation 4
: Tools You Can Use to Help Build a More Sustainable Future

ABOUT THE SPEAKER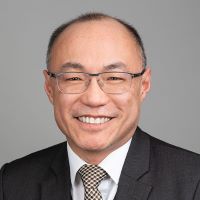 Felix Lee, P.Geo., President and CEO of Willeson Metals, President of PDAC

Felix Lee is an economic geologist with over 30 years in the mineral exploration industry and is the President and CEO of Willeson Metals Corp., a junior explorer with gold properties in the Lynn Lake area of northern Manitoba. He is currently also the President of the Prospectors & Developers Association of Canada (PDAC) and has served on the on the association's Executive, Governance & Nominating, Human Resources Development, Membership, and Awards committees. Much of Felix's 14 years with PDAC has focused on tackling the human resource challenges facing the industry and developing PDAC's Student and Early Career Program- work which has afforded him the opportunity to work with many of Canada's promising young geoscience students and graduates, as well as follow the growth and trajectory of their careers.

Felix is a registered Professional Geoscientist (P.Geo.) in the province of Ontario. He received his B.Sc. in Geology from McMaster University in 1986 and earned the Kellogg-Schulich MBA in 2005.


Click on the PGO 2021 Virtual Symposium Program.