Session B, July 7, 2020, 9:00 a.m. to 11:30 a.m.

ET

Geoethics and Sustainability
Dipping a Toe into the Nestle Groundwater Conflict, Looking Beyond a Technical Solution
ABOUT THE SPEAKER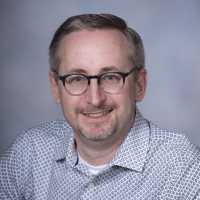 Simon Gautrey, P.Geo., Wood

Simon Gautrey is a consulting hydrogeologist with Wood Environment & Infrastructure Solutions. Since graduating from Waterloo, his 20-year career has focused on physical hydrogeology for water supply, infrastructure, mining and nuclear projects. Mr. Gautrey volunteers on the PGO Environmental Committee, the Ontario Water Works Association (OWWA) Groundwater Committee, and on the board of the OWWA. He is a member of the Ministry of Environmental Conservation and Parks (MECP) stakeholder group on Groundwater Under the Direct Influence of surface water (GUDI) guidelines and co-chair of the MECP working group of interested stakeholders in bottled water permits. He also recently chaired a six-member PGO panel asked by the MECP to review their management of groundwater permits for bottled water.



Click on the PGO Virtual Symposium Program.