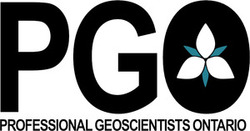 PGO Student-Registrant Mentoring Program: In-person Event
| | | |
| --- | --- | --- |
| Date: | | November 29, 2023 |
| Time: | | 6:00 PM (EST) |
| Location: | | University of Toronto - Scarborough, Catalyst Centre (EV-151) Military Trail, Scarborough, ON Toronto ON |
---
PGO Student-Registrant Mentoring Program: In-person Event
On November 29 at 6 p.m., PGO is hosting a mentoring session for students and registrants at the University of Toronto Scarborough. If you're a full-practising or limited registrant interested in mentoring a budding geoscience student, we encourage you to attend. Mentoring a student is an opportunity to give back to the geoscience community and make a difference in a mentee's future, all while developing leadership and coaching skills. This in-person event is free and includes one drink ticket, but registration is required. We have extended registration until November 22 at 5 p.m.
P.Geo.'s participation in this event counts as a continuing professional development activity.
Please note space is limited, and priority will be given to practising and limited registrants at this time. If you are not a practising or limited registrant but wish to attend, please email Samantha Chater at schater@pgo.ca to be placed on a waiting list. We will notify the waiting list after registration closes on November 20 if there is space for additional attendees.
The event will take place at the Catalyst Centre (EV-151) at the University of Toronto Scarborough.
Please see the campus map here.
Contact Information: Samantha Chater at schater@pgo.ca
Please enter your e-mail address to begin the registration process.
Should you not be able to complete the registration process in one sitting, any information you have entered will be saved and your registration will continue from where you left off when you return. Your contact information will be kept on file.