In this panel conversation being hosted by the PGO Diversity & Inclusion Committee, participants will gain an introduction to how the National Day for Truth and Reconciliation originated, hear from guest panelists about what reconciliation means in their work, and gain useful perspectives on how to put actionable steps behind the concept of 'allyship'.




---
Our Facilitator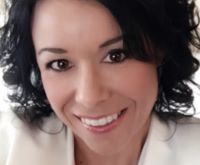 Trina Maher, President and Chief Creative Spirit of Bridging Concepts

BIO
Trina is a recognized leader in Canada for her work as an Indigenous career development expert and advocate. She has participated on numerous industry youth career outreach project teams and national Canadian career development boards & committees. She speaks at a number of national, regional and international conferences to share insights on how to best reach & support Indigenous peoples in career coaching.

Trina is a top-flight organizational development consultant who has honed her craft of developing programs to support Indigenous staff professional development and community capacity building. She is known for her unique approach of infusing cutting edge contemporary research and strategies from some of the business world's top authors with an Indigenous worldview to teach ideas in a way that inspires change, hope and advancement of learning for Indigenous peoples professional development.


---
Our Panelists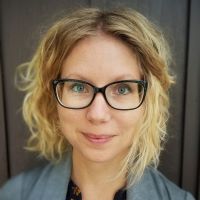 Kerrie Blaise, Counsel – Northern Services
BIO
Kerrie Blaise joined the Canadian Environmental Law Association (CELA) after completing her articles with the Environment and Land Tribunals Ontario in 2016.

She has a JD (2015) from Osgoode Hall Law School and was visiting student at the Allard Hall Law School at the University of British Columbia, as part of its inaugural global resource and environmental law program.

Kerrie's background in ecological science, with an MSc from the University of Edinburgh, and Bachelor of Environmental Studies from York University, informs her case and law reform work at CELA, which includes environmental assessments for radioactive waste repositories and source water protection projects with First Nation communities.

Kerrie is also the co-founder of the Northern Ontario-based Ontario Wildlands Conservancy and sits on a number of boards, including the Endangered Ecosystems Alliance and Ghost Bear Institute.

---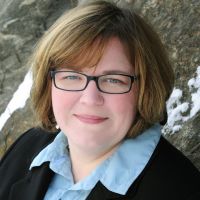 Mary-Anne Hildebrandt, P.Geo., FGC, Vice President of PGO Council
BIO
Dedicated to developing and defining geoscience best practice, Mary-Anne Hildebrandt, a geologist for 16+ years, is a volunteer leader at PGO and has worked on various committees including the Geology Subcommittee, Symposium Planning Committee, the Professional Practice Committee, and the Sustainability and Climate Change Committee. Shortly after joining these committees, Mary-Anne chaired the Geology Subcommittee in 2019 until part of 2022 and was the first Chair of the newly formed Diversity and Inclusion Committee since 2020. Mary-Anne was a 2022 recipient of Fellow of Geoscientists Canada (FGC) designation for her noteworthy contribution to geoscience profession through her work at PGO. Mary-Anne is a strong supporter of diversity, equity and inclusion and is committed to championing EDI principles through learning initiatives. In addition to all of these, Mary-Anne is currently pursuing a Master of Earth and Energy Resources Leadership degree at Queen's University.

---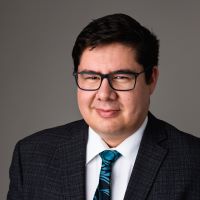 Justin Jimmy, Vice President of Finances and Operations, Canadian Council of Aboriginal Businesses
BIO
Justin Jimmy is an Indigenous finance & accounting professional from Treaty 6 territory, Onion Lake Cree Nation. Along with a Bachelor of Management, Justin has completed the CPA common final examination, and the ICD. D directors education program with the Institute of Corporate Directors and is a licensed commercial pilot.

Justin's financial management expertise spans director of finance, controllership, capacity building and technical accounting with First Nation governments and businesses, and with industry including public and private companies and not-for-profit.

Justin brings governance experience from his roles as a member of board of trustees, board of governors, and board of directors for Indigenous initiatives focused on creating financial, educational, and generational wealth. Justin is also a member on advisory committees providing guidance to senior management and elected officials.

One of Justin's priorities and passion is to give back to the Indigenous community by moving towards self-sustainability and developing prosperity for the next generations. Justin is also passionate about bridging the gap with Indigenous and Non-Indigenous groups towards reconciliation and building a foundation of truth for future generations to build upon. He is extremely focused on building sustainable financial systems and team capacity, growing economic development, inclusive and transparent entities, and assisting organizations towards their overarching goals and vision.

---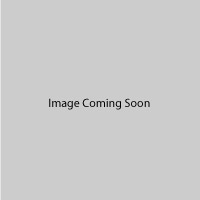 Nicole Julien, Geological Engineering Student and Recipient of 2022 Indigenous Trailblazer Award
BIO
Nicole Julien is of Ojibwé and Mi'kmaq heritage and is currently studying Geological Engineering at Queen's University. She was the Outreach Coordinator for the Queen's chapter of the American Indian Science and Engineering Society, participating in STEM outreach in the Indigenous community in Kingston and at an elementary school in Tyendinaga Mohawk Territory. She strives to inspire women and nonbinary folks to consider a future career in the mining industry.

---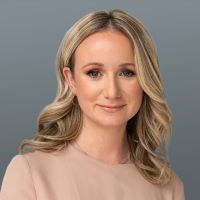 Haleigh King, Director of ESG, Sustainability and Reconciliation Action Plans
BIO
Haleigh believes in the importance of allyship to advance reconciliation by strengthening relationships between Indigenous and non-Indigenous peoples. As a Director of ESG, Sustainability and Reconciliation Action Plans, Haleigh works with Indigenous and non-Indigenous clients to develop sustainability strategies, assess ESG materiality and formalize commitments to reconciliation through action plans. In her work, Haleigh finds every opportunity to amplify Indigenous voices throughout the engagement process. Prior to joining Creative Fire, Haleigh was a senior consultant in Deloitte's Sustainability and Climate Change practice. There she advised private and public sector clients – including some of Canada's largest retailers and energy and resources companies – on creating inclusive strategies to champion Indigenous voices, as well as incorporating Indigenous knowledge and priorities to create mutually beneficial economic partnerships for both companies and communities. Haleigh holds a Masters of Global Affairs from the University of Toronto and studied Human Rights and Humanitarian Law at the Geneva Academy.