---

MESSAGE FROM CHAIR OF THE SYMPOSIUM PLANNING COMMITTEE (SPC)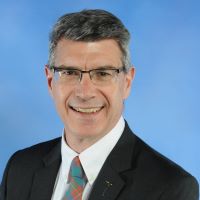 For 2023, PGO is pleased to again offer its annual Virtual Symposium, a unique opportunity to engage with fellow geoscience practitioners discussing a wide range of topics related to the practice of professional geoscience. Topics presented will be of interest not only to geoscience practitioners, but also GITs, student members, and the broader community including regulators, legal practitioners, government staff, advisory groups, and the public.

Four informative and interactive sessions will be delivered by an expert panel of speakers on topics including:

• Self-regulation of geoscience and trends across Canada
• The unique role geoscientists can play in reducing the risks of climate change and biodiversity loss
• Actional steps professionals and organizations can employ to develop an equity, diversity, and inclusion strategy
• How to self-assess relevant experience and legal considerations when acting as a qualified person

The 2023 Virtual Symposium offers excellent CPD opportunities accessible to all and at an affordable price. Register early for a reduced rate! The early bird registration deadline is March 31, 2023.

PGO and the Symposium Planning Committee hope you can join us online for this engaging and informative event.

Best Regards,

Craig Waldie, P.Geo., FGC
Chair, Symposium Planning Committee
---
SYMPOSIUM PLANNING COMMITTEE

PGO gratefully acknowledges the work of the Symposium Planning Committee in putting together this online learning event. Cilck on SPC Members to find out who they are.

---
CLICK ON 2023 SYMPOSIUM PROGRAM

Get the early bird rate! Register no later than March 31, 2023.

CPD Hours: For professional geoscientists in Ontario and across Canada, this is an excellent and cost-effective way of accumulating continuing professional development (CPD) hours for 2023.
---