Panel Session B, April 21, 2022, 10:00 a.m. to 12:30 p.m. ET
Professional is a Verb not a Noun!
Presentation 2: How can we shape the QP concept to further protect the public?
ABOUT THE SPEAKER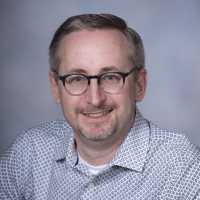 Simon Gautrey, P.Geo., FGC, Principal Hydrogeologist, Wood

Mr. Gautrey has 25 years of experience and is a Principal hydrogeologist at Wood, specializing in groundwater projects related to mining and groundwater resource assessment. He is a Fellow of Geoscience Canada and in addition to his consulting experience, Mr. Gautrey is the Chair of the PGO Environment Subcommittee, a member of the PGO Sustainability and Climate Change committee, a long term member and former chair of the OWWA groundwater and source water protection committees, and a current member of the OWWA Board of Directors. Mr. Gautrey was also co-chair of a MECP working group of stakeholders interested in regulating groundwater extraction for bottled water and chaired a PGO team of five leading hydrogeologists who peer reviewed a Ministry report on groundwater takings for bottled water in Ontario.


Click on the PGO 2022 Virtual Symposium Program.