Panel Session A, April 19, 2022, 10:00 a.m. to 12:30 p.m. ET
The Intersectionality of Reconciliation with Diversity and Inclusion: What does it mean & why does it matter to me?
Presentation 1: Reconciliation through Narration and Activation - Observations from the Resource Sectors
ABOUT THE SPEAKER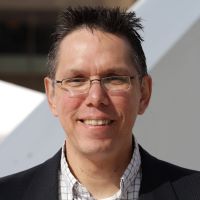 Michael Fox, President, Indigenous Community Engagement (ICE)

Michael is the President of Indigenous Community Engagement (ICE) – a firm dedicated to building relationships, building capacity, and building projects by providing strategic services and practical solutions that help Indigenous clients succeed. He holds a business administration diploma from Confederation College, an honours bachelor of arts degree (HBA) in Political Science with a focus on Aboriginal Law & Resource Development from Lakehead University, and has an MBA from the University of Fredericton, specializing in Social Enterprise.

Michael is a Certified Professional Facilitator, a certified Change Management Practitioner, and a certified Professional Aboriginal Economic Developer.



Click on the PGO 2022 Virtual Symposium Program.